Perimeter Protection – Where the greatest of business gather - January 17-19, 2023 Nuremberg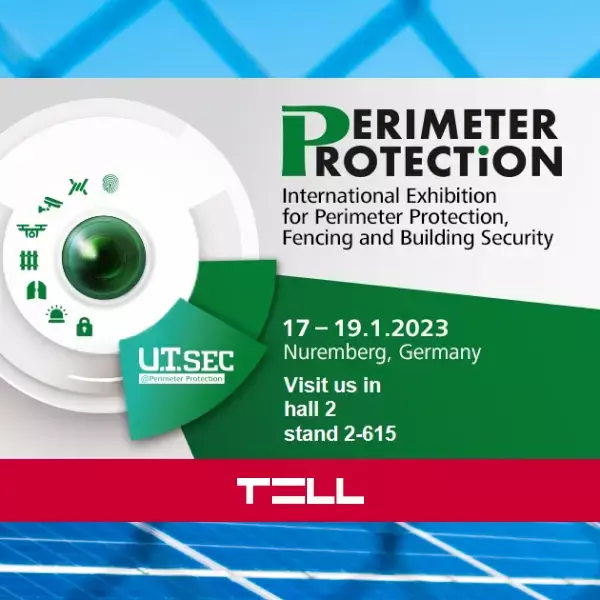 Interview with Gábor Kozák, Head of International Sales
During its more than twenty years of operation, the TELL group has grown from a garage company to an export-capable corporation. Today, their unique integrated solutions in the fields of security technology, remote monitoring, control and vehicle tracking are used in more than 40 countries around the world. An important component of success is to always keep up with trends in the market and the use of modern technologies. That is why participating in domestic and international exhibitions has become a trademark of the company over the years. In this context we talked about the upcoming Perimeter Protection exhibition with TELL's Head of International Sales, Gábor Kozák.
- Can you tell a few words about the Perimeter Protection exhibition? What should we know about it?
- We have already participated in the exhibition, which is held in Nuremberg, Germany, several times. It is Europe's largest exhibition for video surveillance, access control, fence systems, and building security. Actually this is a very exciting event, where you can find everything related to perimeter protection (for industrial, commercial, agricultural, residential etc. area).
- What does TELL have in store this year?
- This event is a great experience not only for a visitor, but an exhibitor too. Technology is developing at a rapid pace, which also leaves its mark in the field of security technology: we come across more and more incredible innovations. TELL is also preparing for the event in this spirit. Visitors can check one of this year's biggest releases, the open.ioting product. It is a smart gate opener that works with all brands and models and compatible with the smart home systems of Amazon and Google. We also present FenceGuard PRO, the app-based fence protection of the future. Last but not least, you will have a chance to check the new model of Gate Control, with an added Ethernet connector.
- Whom do you recommend to visit?
- Anyone interested in new technologies and for whom it is important to make their environment safer and more comfortable. We consider it essential to meet our customers, receive feedback from them and build partnerships. We also welcome potential distributors at our stand to show the benefits of TELL products.
- Every year you have a surprise for visitors. Is it expected this year as well?
- Sure! This year, anyone who visits our stand can choose one or more 4G products at a 2G price. They can also try out the apps, get answers to technical questions and learn about use cases in different countries.
Let's meet at the Perimeter Protection Exhibition between January 17-19, 2023 in Nuremberg!
We will surely be there:
Péter Gáll – Owner, CEO of TELL
Ferenc Bálintfy – Technical Support Team Leader
Gábor Kozák – Head of International Sales
Oszkár Rácz – Business Development Manager
Mihály Kiácz – Business Development Manager