OPEN.ioting Smart Gate Opener: 5+1 benefits and fields of use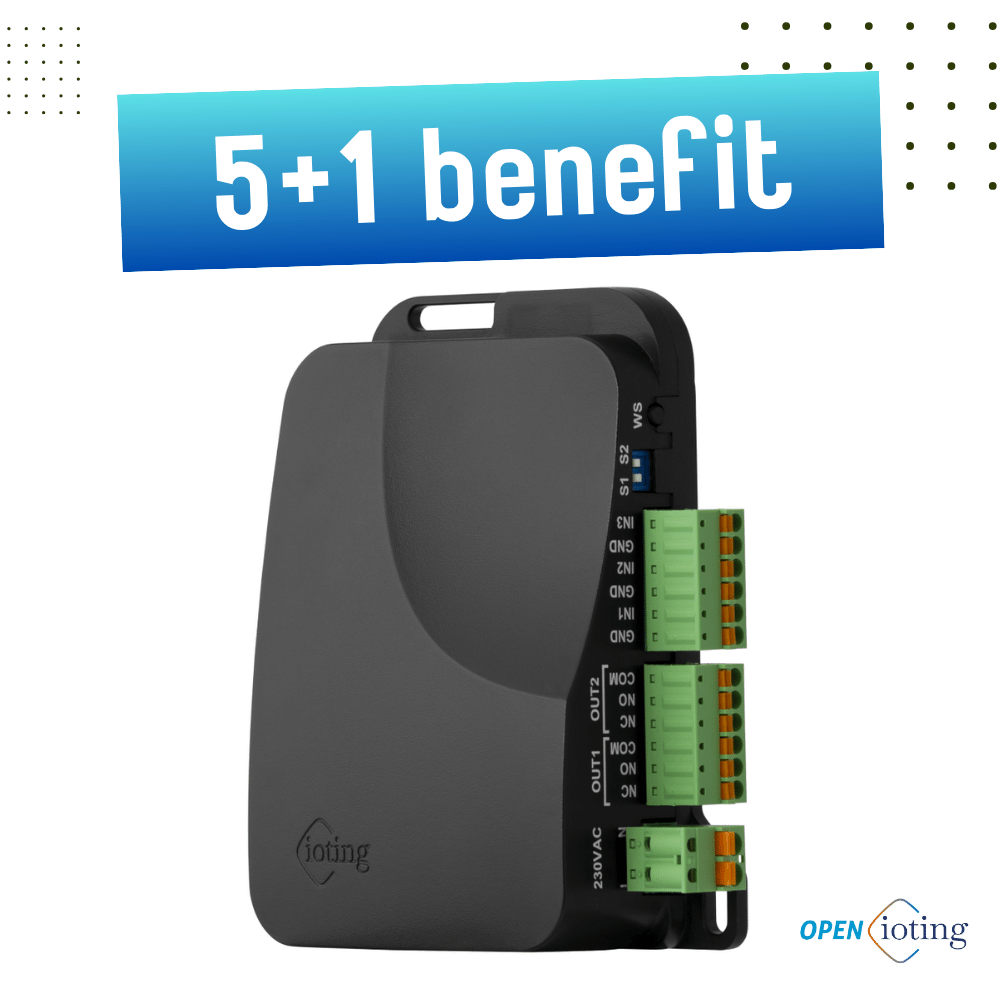 Technological advancements have made our daily lives easier in many ways, and smart solutions are becoming increasingly popular. The OPEN.ioting smart gate opener is an innovation that brings numerous advantages, offering both convenience and security.
In this article, we will present the 5+1 key benefits of OPEN.ioting that our customers value the most.
The OPEN.ioting smart gate opener allows you to control your gate remotely using your mobile phone or Apple smartwatch. You'll never have to worry about whether you closed the gate properly, misplaced your traditional remote control, or if its battery has run out. With a simple tap, you can check and control your gate from anywhere, whether you're at work or abroad.
The device can be directly connected to the gate control electronics, eliminating the need for a separate 230V power source. This significant advantage allows it to be connected directly to the 230V power network, which is commonly available in most gate control devices. There's no need for additional power supplies or adapters.
In addition to Wi-Fi, the OPEN.ioting smart gate opener uses Power over Ethernet (PoE) technology for internet connectivity. PoE is an efficient and stable method for network connection, offering flexibility for users to choose the most suitable connection method.
The device not only allows you to control the gate, but also indicates its open or closed state through the inputs. This helps you to always be aware of the position of the gate and to react quickly if a problem arises.
The OPEN.ioting smart gate opener sends alerts when someone leaves the gate open or if it hasn't closed properly. This enhances security and helps you avoid unpleasant situations without causing stress or an unnecessary trip back home during work or vacation.
The device offers simple user management and easy installation. Users can be added or removed from the system, and settings can be customized effortlessly. You can invite up to 50 users for free, and access rights can be revoked at any time, allowing only authorized individuals to open the gate. The number of users can be expanded to up to 500.
OPEN.ioting is highly versatile and has proven to be an ideal choice in various settings. Our customers most commonly use it in residential areas, offices, Airbnb apartments and houses, vacation homes, as well as shops.
In every use case, the device simplifies gate control and enhances security, while users can easily monitor the gate's status from their mobile phones or Apple smartwatches.