Which WiFi gate opener should I buy?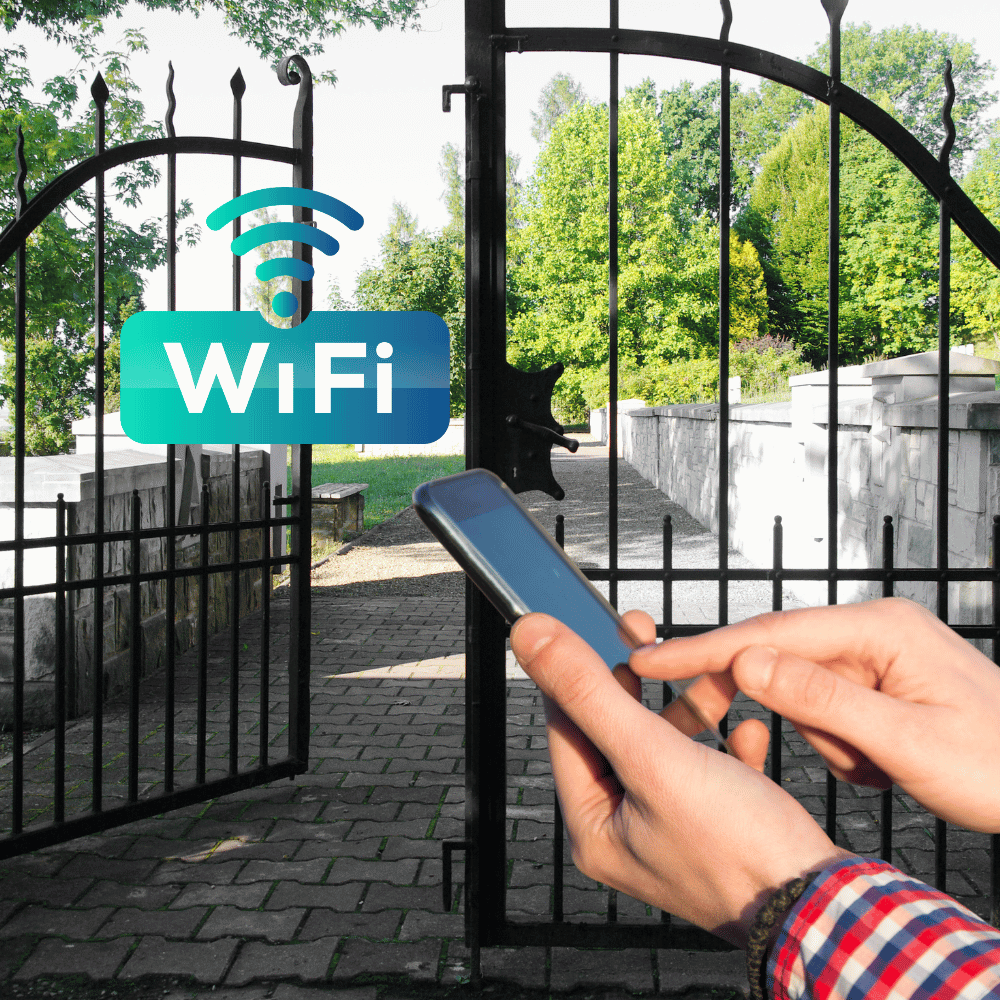 Would you like to enhance comfort and security in your property? If so, you have probably asked yourself the question in the title, since nowadays one of the most advantageous solutions can be the purchase of a WiFi gate opener. By installing a reliable gate control device, you can keep the control in your hands and decide who can enter the area of ​​the property, and easily manage your gate remotely. But how do you provide this level of security without sacrificing comfort?
Reasons to consider using a WiFi gate opener:
Remote Access: A WiFi-connected gate opener allows you to control your gate remotely using your phone or smartwatch. This can be a convenient solution as you don't need to be physically present to open or close the gate.
Security: Smart gate openers typically employ advanced encryption and authentication, enhancing security. Only those with authorization can control the gate, preventing unauthorized access.
Alerts and Notifications: Many WiFi gate openers can send alerts and notifications to your phone, allowing you to detect potential issues in a timely manner and respond to them.
Portability: Nowadays, portability is an important aspect, especially when moving to a new rental or business location. Smart solutions allow you to avoid complex reinstallation, providing flexibility in adapting to changes in your lifestyle and business activities.
User Management: WiFi gate openers often enable user management, allowing you to easily add or remove authorized individuals and monitor gate access.
+1: Cost-Efficient: While WiFi gate openers may have higher initial costs, they can lead to long-term savings. Some devices can allow up to 500 users to control the same gate, and losing or having a remote control stolen can pose both security risks and additional costs.
Top Smart Gate Openers
A significant advantage of the OPEN.ioting gate opener is its ability to connect to the internet via WiFi or UTP (Ethernet) cable. This flexibility allows you to choose the connection method that suits your needs best.
The installation is simple, and if you encounter any issues, detailed instructions are available on the website, along with instant support in English and Hungarian language.
The device can be powered from 85-265 VAC when connected to the gate controller or through a POE switch.
You can invite up to 50 users by email for free, and expand it to 500 for a one-time fee. It is possible to remove access at any time, so only the authorized person can open the gate.
You can manage an unlimited number of OPEN.ioting devices in a mobile application.
For groups with fewer than 10 users, the device's price is already more cost-effective than traditional remote controls for the same number of users.
The device is available in various versions, including 2G and 4G, providing flexibility in selecting the product that best suits your requirements.
Depending on the number of users you wish to manage, you can register 20 or even 1000 users in the system.
The device supports IP cameras, allowing images and videos to be displayed through the mobile application. This enhances home or business security and allows users to check the content recorded by the cameras at any time.
The system is highly configurable, enabling you to set user permissions and access periods. This allows you to control who can access the system and when.
The manufacturer offers a free IP camera finder, which is designed to assist in locating IP cameras on a specific network and facilitate the coordination of cameras and the device.
The use of smart gate openers can transform your daily life and increase the security of your home or business. WiFi gate openers are convenient, secure, and cost-effective, allowing us to control our gates from our smartphones, anytime and anywhere. Don't miss out on the advantages offered by modern technology and make your environment more secure!